All About The Miss America Competition
All About The Miss America Competition
Sep 19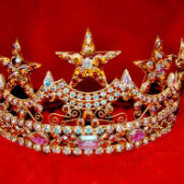 The Miss America pageant draws viewers from around the country, watching contestants from across the nation vie for the coveted title of Miss America. Recent changes and controversy surrounding the pageant, candidates, winners and organization leadership is not new for the Miss America Organization.
The competition still offers fans the opportunity to see talented women as role models and inspiration for others, particularly girls and young women. Learn more Miss America trivia with Ira Riklis.
 Early Miss America History
After the modest success of a 'Fall Frolic' in Atlantic City in September 1920, organizers extended the event to two days in 1921, leading to Miss America's history.
Nine East Coast newspaper managers decided to hold a 'Popularity contest' as a means of increasing readership. Finalists from various cities were to be judged on their personality and social graces, vying for the title of 'Inter-City Beauties.' Each winner won an all expenses paid trip to the Atlantic City Fall Frolic.
Fall Frolic organizers then decided to hold an 'Inter-City Beauty Contest.' The winner, 16-year-old Margaret Gorman, Miss Washington D.C., won the title of Inter-City Beauty and took the title for the 'Bather's Revue,' swimsuit competition.
Although the first Miss America attempted to defend her 1921 title the following year, Mary Katherine Campbell, Miss Columbus Ohio, bested the competition. When 1923 contests began, the first controversies occurred. One of the contestants was a married woman and with no rules barring previous Miss America winners from entering again, Campbell also reigned as the 1923 Miss America.
Changes in 1925 barred previous winners from entering again. Another rule later abandoned required that entrants were white women in good health.
 Miss America Fifty Years Ago and Into the 21st Century
While the Miss America pageant began creating outstanding opportunities for young women to receive recognition for their beauty and achievements, The Smithsonian reports on women involved in the Women's Liberation Movement disrupting the 1968 competition. Miss America went on in spite of the uprising against oppressive views of women by the general population, particularly males.
Another protest point was the fact that no minority to date had ever won the Miss America title. That soon changed, netting even further controversy. When Native Americans, Jewish contestants and Black Americans took home the prized title, the backlash occurred in the form of sometimes-vicious complaints.
Recent controversies include the resignation of CEO Sam Haskell amid his use of misogynistic language, mocking competitors. Former Miss America winner and FOX News anchor Gretchen Carlson assumed the position. She faces ongoing complaints, including a letter signed by nearly two dozen state representatives calling for her resignation.
Cara Mund, outgoing Miss America cited claims of being "silenced" and "marginalized." The Washington Post published an article where Mund described her reign, "It's been a tough year."
The Swimsuit Competition
The swimsuit competition remained extremely popular through the decades until elimination of the category, beginning with the 2019 competition. Contestants competed in several categories including talent and answering an interview question.
Several media sources revealed considerably lower numbers of viewers watching recent competitions and fewer people attending the live event. The New York Times explained that fliers handed out to passers-by provided free admission to the 2019 competition to fill empty seats for the revamped Miss America 2.0 competition.
Whether elimination of the swimsuit competition is the cause remains to be seen.
Miss America 2019
Nia Imani Franklin, an African American contestant representing New York won the 2019 Miss America title. An opera singer and music composition major, she began composing her own songs at six years old.
She voiced her appreciation of elimination of the swimsuit competition. Nia Franklin, quoted by several sources as saying she is happy because "I'm more than just that…" She stated that all contestants are "More than just that."
Controversy quickly arose over her win with sources wondering how she represents New York. Sources allege she resided in New York for less than two years.
Franklin, the 2019 Miss America 2.0 winner continues her reign.