Casablanca: The Single Most Famous Line in Movie History?
Aug 16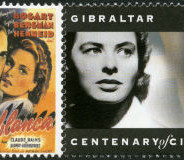 Almost everyone in the world knows the answer to this trivia question: which famous line did Humphrey Bogart repeat four times in what is arguably the most famous line in film history during the movie Casablanca? If you said 'Here's looking at you, kid' in Bogart's famous voice while pretending you were wearing a fedora, then join the club. Improvised By Bogart, Repeated...
Life, Death, & Who Played Sherlock Holmes: More Than a Trivial Mystery
Aug 15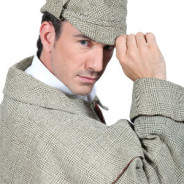 Here's a question. Can you name the actor, born in South Africa to British parents, who most often portrayed Sherlock Holmes in films? Keep in mind that he played the famed detective in 16 movies throughout the 30s and 40s as well as lending his voice to the famed fictional detective in more than 200 radio plays. Over time, his physical appearance became synonymous with the name Holmes. If...