ALWAYS GOOD TO KNOW AND REMEMBER!
Sep 23
Fact: The first theater to be used solely for the showing of motion pictures was built by a Jew (Adolf Zukor). Fact: The first full-length sound picture, The Jazz Singer was produced by the Jewish Samuel L. Goldwyn & Louis B. Mayer (MGM). Fact: A Jew (Dr. Abraham Waksman) coined the term antibiotics. Fact: A Polish Jew (Casimir Funk) who pioneered a new field of medical research gave us a...
Interesting Jewish Facts
Sep 20
Lillian Friedman married Cruz Rivera. They named their baby Geraldo Miguel Rivera (Funny, it doesn't sound Jewish.) Since, according to Jewish Law, anyone born to a Jewish mother is Jewish, Geraldo Rivera is Jewish. As Were, among others: Fiorello Laguardia, Winston Churchill and Cary Grant, as Explained below. Fiorello Laguardia's mother's name was Jacobson. His father was not...
Some Interesting Jewish Trivia
Sep 12

Some interesting facts – some you may already know but some were new to me. The Roosevelts were Dutch, arriving in NYC in 1682 (Originally name Claes Rosenvelt before name change to Nicholas Roosevelt) Sarah Delano, FDR's mother, was descended from Sephardic Jews. Joseph Stalin was originally named Joseph David Djugashvili (translating into "son of a Jew.") All 3 of the...
Windsor is NOT the royal family's real name.
Sep 06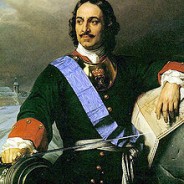 While on the subject of George of Cambridge from the House of Windsor, Windsor is NOT the royal family's real name. This royal household all descends from Queen Victoria and her husband, the Prince Consort, Albert of Saxe-Coburg and Gotha. So that is the family's real name, Saxe-Coburg Gotha. Somehow, in 1917, while the British Empire was engaged in mortal combat with the Hun of Germany,...