Geography Trivia
Geography Trivia
Jul 17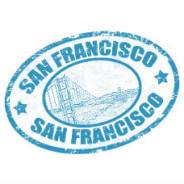 Question: At 938 feet, Mt. Davidson is the highest point in ______________?
Answer
South of Portola Drive and Twin Peaks, Mt. Davidson is San Francisco, California's highest point and is one of San Francisco's original Seven Hills. Mt. Davidson is also a member of San Francisco's 44 hills and is almost at the geographical center of "Frisco". The mountain was named in honor of the Chief of the U.S. Coast and Geodetic Survey's Pacific Operations and scientist George Davidson, who commissioned the first astronomical observatory on the West Coast.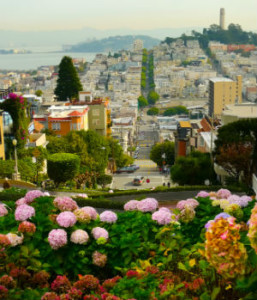 Tourists flock to the mountain in February when the season changes and transforms the grassy slopes of Mt. Davidson into an explosion of colors–wildflowers such as the California poppy and mule's ears and lush grass types including blue-eyed grass, checker-bloom and hog fennel.
Although Mt. Davidson's summit is privately owned, visitors will find the beautiful Mt. Davidson Park at the top of the hill. The 36 Teresita Muni line provides public transportation to the Myra Way and Dalewood Way entrance to the Mt. Davidson Park.
Famous Musings
Mt. Davidson is most famous for a massive concrete cross located on the hill's crest. Illuminated every Easter during a yearly prayer service, the cross is 103 feet in height and is also famous for appearing in a scene from Clint Eastwood's iconic 1971 film Dirty Harry.
The cross has been through several transformations. The first cross was built in 1923 and stood 40 feet high. A second cross, constructed in 1924, was burned down by arsonists, only to be replaced by 75-foot stucco and wood cross with illumination in 1929. However, arsonists struck again in 1931, leading to the creation of a steel and concrete cross in 1933.
Mt. Davidson hosts the Annual Easter Sunrise service, offers guide-led walking tours and supports a clean-up event every month to keep the mountain area free of debris.
Currently, the Council of Armenian American Organizations of Northern California owns the cross which has a plaque established at the foot of the cross in commemoration of the 1915 Armenian genocide.
For more information about Mt. Davidson, visit the mountain's official site at http://mountdavidsoncross.org.