Royal Wedding Trivia: Then & Now
Royal Wedding Trivia: Then & Now
May 23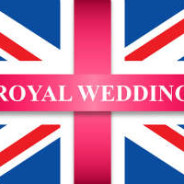 Over the weekend, Prince Harry and Meghan Markle took their vows and became the latest British royal couple to marry in St. George's Chapel at Windsor Castle. This ceremony featured an intertwining of tradition and personal touches made by the royal family. If you're interested in the royal family and the history of these traditions, there are plenty of fascinating royal wedding facts to learn from Ira Riklis.
How Many People Watched The Royal Wedding?
Although the ceremony was held at a bright-and-early 7 a.m. EST, this didn't stop 29 million U.S. viewers from tuning in to watch the royal wedding across six major television networks. In the U.K., there were 18 million viewers – but this number is expected to increase once cable network numbers are tallied. In total, an estimated 2 billion people watched the wedding worldwide.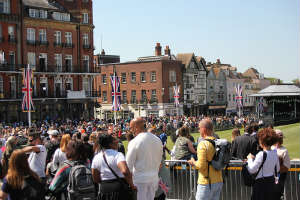 These high viewership numbers are nothing new for royal weddings. While 2 billion is a massive amount of viewership – this is actually fewer than the estimated 3 billion viewers who tuned in for the wedding of Prince William and Kate Middleton, the Duke and Duchess of Cambridge.
In 1946, 200 million radio listeners tuned in to hear Queen Elizabeth II (Princess Elizabeth at the time) marry Prince Philip, Duke of Edinburgh.
The first royal wedding ever televised was Princess Margaret marrying photographer Antony Armstrong-Jones, which drew in a worldwide audience of about 300 million.
In 1981, approximately 750 million viewers in 74 different countries watched the television broadcast of Lady Diana Spencer and Prince Charles' wedding ceremony.
How Has The Royal Family Changed Wedding Customs?
White wedding dresses have become the popular staple they are today because of the royal family. In 1840, Queen Victoria wore a white gown to marry Albert of Saxe-Coburg. Shortly after this ceremony, white wedding dresses became popular around the globe and have remained the standard for weddings throughout the world today.
The royal family also popularized wedding cake figurines. Victoria and Albert were the first to have figures of the bride and groom atop their cake, and this quickly became a worldwide trend following the wedding.
How Much Did The Royal Wedding Cost?
As you would expect, royal weddings come with royal price tags. According to a CBS report, Prince Harry and Meghan Markle's royal wedding came with an estimated total cost of about $45 million. This was more expensive than Prince William and Duchess Kate's 2011 wedding, which had a price tag of $34 million. However, Prince Charles' 1981 marriage to Princess Diana was more expensive than both of these weddings combined (adjusted for inflation), at a cost of $110 million.
The overwhelming bulk of these expenses are from security for the wedding, accounting for approximately $40 million of the $45 million cost for this year's wedding.
How Many People Attended The Royal Wedding?
600 guests witnessed the historic ceremony, while a crowd of approximately 100,000 spectators gathered in the area surrounding St. George's Chapel. Many British and American celebrities were in attendance, including names like:
George and Amal Clooney
Oprah Winfrey
David and Victoria Beckham
James Blunt
Idris Elba
Serena Williams and Alexis Ohanian
Charlotte Riley and Tom Hardy
Elton John
Has An American Married Into British Royalty Before?
Meghan Markle is the first American to marry into the British royal family since Wallis Simpson in 1936. Like Markle, Simpson was a divorcee. However, she began an affair with Edward VIII while she was still married and their relationship was not approved by the Church of England. Edward VIII famously chose love over the crown and abdicated the throne in December 1936 to marry Wallis. He was later made the Duke of Windsor by his brother and successor, King George VI.