Facts About Valentines Day & Valentines Gifts
Facts About Valentines Day & Valentines Gifts
Feb 10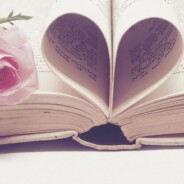 It's that time of year again when every store is filled with hearts and sweet gifts for loved ones. This post will go over some fun facts about the holiday known as Valentine's Day and the common gifts that are given.
Boxes And Boxes And Boxes Of Chocolates
One of the most popular gifts to give is a heart-shaped box of chocolates. Dozens of candy companies product these boxes every year and a whopping 36 million are given as gifts every single year!
Who Produced The First Valentines Day Cards?
This won't come as a surprise to many – it was Hallmark who mass-produced the first Valentine's Day cards. What is surprising is how long ago that first year was – more than 100 years! Hallmark first sold Valentine's Day cards in 1913!
What Does The Average Valentines Day Cost?
There is no denying that Valentine's Day is expensive. The average American man will spend about $130 on Valentine's Day while the average American woman will spend $70.
That means that billions and billions of dollars will be spent on this holiday!
Fido Gets To Celebrate Too!
Yep, you've read that right! More pet owners have been giving their furry friends gifts for Valentine's Day! If this includes you, just remember to be safe. Chocolate is not safe for pets, especially dogs. It is, in fact, toxic. If your dog ingests chocolate you should call your veterinarian immediately.
Valentine's Day Is Also Singles Awareness Day
Not everyone enjoys Valentine's Day, especially if they are feeling lonely. That's why Valentine's Day is also Single Awareness Day or SAD. So singled or coupled up – go out and celebrate!
How Do You Wear Your Heart On Your Sleeve?
Nearly everyone has heard of wearing your heart on your sleeve. But where did that saying originate?
During the Middle Ages single men and women would draw the name of their Valentine out of a bowl. They would then pin that name on their sleeve – wearing their "heart" on their sleeve!
Flowers Have Different Meanings
Did you know that flowers technically send a message to the person receiving them? Here are some of the meanings of popular followers given on Valentine's Day:
Yellow Roses: a symbol of friendship and joy.
Daisies: a symbol of innocence and hope.
Forget-Me-Not: these flowers indicate a never-ending love.
Cosmos: a symbol of joy in love and life.
Tulips: given these gorgeous flowers to make a declaration of love.
Red Roses: the quintessential Valentine's classic flower, red roses are a symbol of love.
Be sure to do research on the meaning of any flowers before giving them!
May your Valentine's Day or Singles Awareness Day be full of family, friendship, and love!