Why do aspiring movie or stage stars change their names?
Why do aspiring movie or stage stars change their names?
Sep 27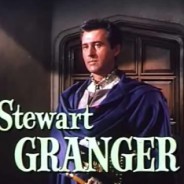 People aspiring to become movie or stage stars often change their names.  They do this for many reasons.  Some change their names to make the name easier to say, or more memorable, or less ethnic.  Martin Sheen changed his name from Ramon Antonio Gerard Estevez.  His children split between the Estevez name and the Sheen name, with Charlie sticking with Sheen and Emilio, Renee and Ramon reverting back to Estevez.  Emmanual Goldenberg achieved film stardom as Edward G. Robinson.  Sometimes an actor is going for an image rather than reduced ethnicity.  Julius, Adolph, Leonard, Milton and Herbert Marx are much better known as Groucho, Harpo, Chico, Gummo and Zeppo Marx.
But what do you do if you come to Hollywood intent on achieving film stardom but someone is already using your name?  Think about it, your name is a sure fire winner and you have to change it.  This is what happened to James Lablanche Stewart, or Jimmy Stewart if you will.
Most people know Jimmy Stewart, the soft spoken and shy actor with the very recognizable drawl in his voice who starred in so many classics, including several of my favorites, It's a Wonderful Life, How the West Was Won, Rear Window, The Man Who Shot Liberty Valance  and Mr. Hobbs Takes a Vacation.  Of course, that description is for James Maitland Stewart.
So James Lablanche Stewart changed his name to Stewart Granger, but he remained Jimmy to his friends for the rest of his life.