Test Your Earth Day Knowledge
Test Your Earth Day Knowledge
Apr 20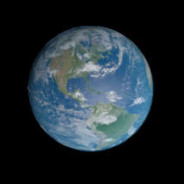 Earth Day, celebrated on April 22 each year, started as a small idea and blossomed into a global event. How much do you know about Earth Day?
Learn some facts and trivia about Earth Day from Ira Riklis. Learn how to get involved in saving Planet Earth.
How Did Earth Day Begin?
Earth Day began as the brainchild of Gaylord Nelson, a first-year senator from Wisconsin. Senator Nelson suggested the idea of a "aonservation tour" to then-Attorney General Robert F. Kennedy, and Arthur M. Schlesinger, a member of President Kennedy's cabinet, in 1963.
Schlesinger liked the idea so much that he privately endorsed the idea of the conservation tour to President Kennedy. Senator Nelson wrote a memo and sent it to President Kennedy, which Mental Floss describes as, "a bold move."
Nelson hoped his idea was the start of an effort to focus on the conservation of Planet Earth. Things did not go quite as Senator Nelson hoped, leaving him disappointed with the lack of drama in President Kennedy's speeches. He was not deterred when there was very little initial interest in conservation during that 11-state tour to try to teach people about the environment.
Nelson forged on, yet Earth Day did not officially begin until 1970.
What Happened On April 22, 1970?
Senator Nelson took advantage of movements and discourse in the late 1960s to push forward his idea that the U.S. needed to protect the environment. Influenced by Rachel Carson's 1962 New York Times Best Seller, Silent Springs, Nelson decided to promote a single environmental "teach-in day" to help bring "green" issues such as pollution, dangers of pesticides and deforestation into the limelight and on the political agenda.
He took out a full-page advertisement in the New York Times, announcing Wednesday, April 22 as "Earth Day." He likely had no idea that the first Earth Day would have a profound impact.
CNN reveals that on Earth Day 1970, about 20 million people participated, holding rallies and events that focused on environmental issues. Concerts, speeches, and demonstrations were all a part of Earth Day 1970. The event made national headlines, forcing politicians to take action.
What Are Some Early Results & Effects Of The Holiday?
The same year as the first Earth Day, Congress passed the "Clean Air Act" and created the Environmental Protection Agency (EPA). Some other enacted legislation included the Endangered Species Act, Toxic Substances Control Act, and Water Quality Improvement Act.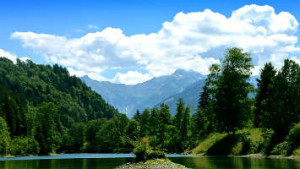 By 1971, 25 percent of Americans surveyed considered environmental protection an important goal.
How Did Earth Day Become An International Event?
Word of the first Earth Day and its effect on the U.S. quickly spread to other countries. Leaders and environmentalists soon began adopting their own legislation for their countries and created events to focus on environmental protections.
Do Something points out that Earth Day became a worldwide event in 1990. That year, an estimated 200 million individuals across more than 140 countries celebrated Earth Day and committed to getting involved in protecting the environment.
Environmental organizations across the globe reached out and became involved, increasing the nations helping to protect the environment in more than 180 countries. Today, nearly 195 nations participate in Earth Day.
What Are Some Recent Acknowledgments Related To Earth Day?
April 22nd is known the world over as a renowned day for committing to saving the environment. Many countries, states, and local communities celebrate the day all weekend or make it a weeklong event.
In 2009, Earth Day became known as International Mother Earth Day.
In 2016, then-President Barack Obama and China's president Xi Jinping issued a joint statement regarding climate change.
Each year, the Earth Day Network issues a theme for the upcoming Earth Day.
How Can I Get Involved?
Getting involved is easy for every one of all ages, including children. PBS offers crafts and activities for younger children, while Shanti Generation suggests activities for tweens and teens.
Check with your local community to find out more about how you can do your part to save Mother Earth.