Facts About Grey's Anatomy
Facts About Grey's Anatomy
Mar 03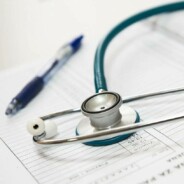 Whether you love it or hate it, Grey's Anatomy has been a very successful TV show, running for 15 seasons and sporting two spin-off shows. This post will go over all the fun facts about the series that you may not know!
Shona Rhimes Came Up With The Idea For The Show After A Talk About Shaving
Although Shonda Rhimes always enjoyed medical shows and watched surgical shows all the time, she didn't really start to work on the idea that would become Grey's Anatomy until she had a conversation with a doctor about how hard it was to shave in hospital showers!
The Show Was Almost Set In Chicago
Chicago is Shonda Rhimes hometown and she almost had the show set in this city. She ultimately chose Seattle because she didn't want the show to be too similar to another major hit – ER!
Sandra Oh Auditioned For Bailey
Miranda Bailey is a powerhouse of a character that has undergone a few changes since Rhimes first imagined the character. Bailey was the only character that had a physical description which was "blond and tiny". Initially, Sandra Oh auditioned for Bailey but fell in love with the character Christina and asked to read for her. Then Chandra Wilson auditioned and Rhimes knew immediately that she was perfect for the role.
James Pickens Jr. Got The Role Immediately
As soon as he was finished auditioning for the role of Richard Webber, also known as "The Chief", Pickens was asked to step out into the hallway. Within minutes, he was called back in and offered the role.
Pompeo Didn't Know About The Cliffhanger Of Season 1 Until The Finale Was Being Filmed
Fans know that at the end of Season 1, Addison Shepherd, Derek Shepherd's first wife shows up and surprises Meredith Grey. But what many people don't know is that Ellen Pompeo, who plays Meredith, didn't know that Derek was married until the finale was being filmed! It was a surprise for both actor and character!
Real Organs Are Used On Set
No, not human organs. When performing surgeries, the actors are given cow organs to work on, allowing the tissue to look realistic.
The Cast Has To Study Real Medical Procedures
When a specific procedure is performed during an episode, the cast is given a LOT of medical material and are asked to study it. Who knew they would get a medical education while acting?
Denny And Christina?
The Izzy and Denny plotline has become a major part of the Grey's storyline, however, it was originally supposed to be Christina who fell for a dying patient. Can anyone really imagine that?!?
Bohkee Is Actually A Surgical Nurse
The character Bohkee has been an important (although quiet) supporting character throughout the show. But few people know that in real life, the actress is actually a trained surgical nurse who knows exactly what she's doing!
Meredith And Derek Had A Real Wedding Registry
Knowing that Grey's fans can take things to an extreme level, the show created a real wedding registry for Meredith and Derek, which encouraged donations to the Alzheimers Association and the American Academy of Neurology Foundation!
Hopefully, you've enjoyed this post about the show Grey's Anatomy! Join us next month for the next trivia post!