Pub Trivia: The Washington Post
Pub Trivia: The Washington Post
Jun 10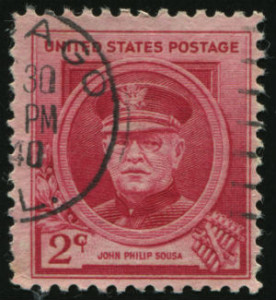 Do you know the name of the John Philip Sousa march named after a famous newspaper? Answer: THE WASHINGTON POST
But Who Is John?
John Philip Sousa was born in 1854 in Washington DC, where his father was a musician in the United States Marine Band. The son of immigrants from Bavaria and Portugal, he grew up surrounded by music.
By the late 1880s, Sousa was the leader of the Marine Band, and he was becoming famous for composing spritely patriotic music, including "The Gladiator" and "Semper Fidelis".
Enter The Washington Post
In 1889, The Washington Post newspaper was having an essay competition. The Post had created an Amateur Authors' Association for children, who were invited to submit their best work for the contest. The newspaper commissioned Sousa to write this march to promote the contest. The Washington Post March was first played at the Smithsonian, which hosted the awards ceremony for the essay competition.
The new march was immediately a huge hit, and it led to Sousa being dubbed the "March King". The tune became wildly popular in Europe and the United States. There were many pirated versions that appeared in Europe, with different titles. An arrangement of "The Washington Post" became a popular accompaniment for dancing the two-step, which was all the rage. The two-step dance itself became almost synonymous with the march, and the dance was often called "The Washington Post".
In the Washington Post Building, the newspaper has dedicated a "John Philip Sousa Community Room" to honor the composer.